A program is only as good as it's team.
Compassionate professionals walking with you
Get help now
Meet our team.
Compassionate and understanding team of healthcare professionals.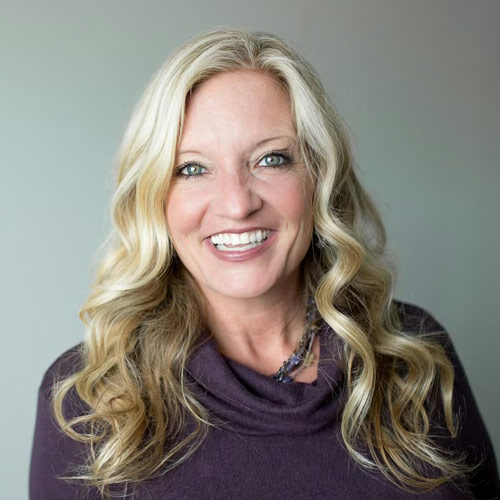 Jaime is compassionate and understanding leaving no room for judgement or shame. She deeply and personally understands the pain experienced by someone in the throes of addiction and she also gets the desperation of a parent who simply wants their child to be "safe and alive". Understanding firsthand the damage that addiction creates in families, and relationships she has a strong desire to help others on their path of recovery.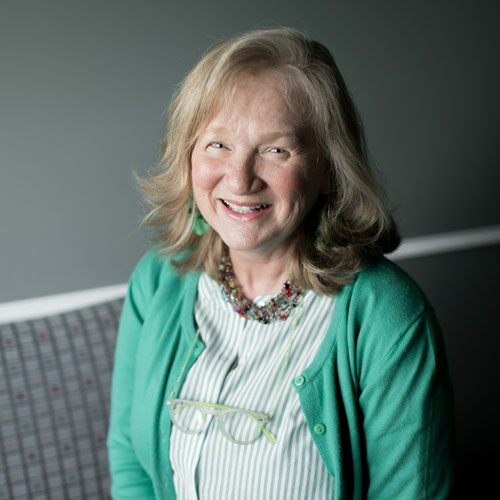 Belinda brings warmth, compassion and a genuine care to Heartland Wellness Center. She has the uncanny ability to "make you want to tell her things". Belinda's background and knowledge can get anyone on the path to true healing.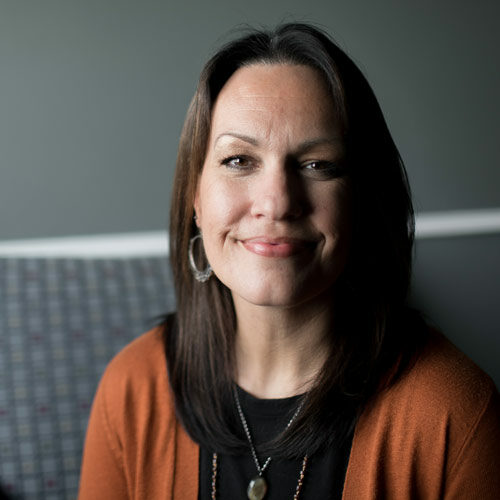 Clinical Director for both Heartland Recovery Center and Heartland Behavioral Health. Molly helps clients to feel seen, heard and fully accepted through authentic and compassionate connection. This allows clients the container necessary for exploring life's difficulties, learning new and effective skills, and experiencing inner peace. Through therapeutic work, clients are invited to engage in self-inquiry, expand awareness, develop relationship & cultivate healing and personal growth.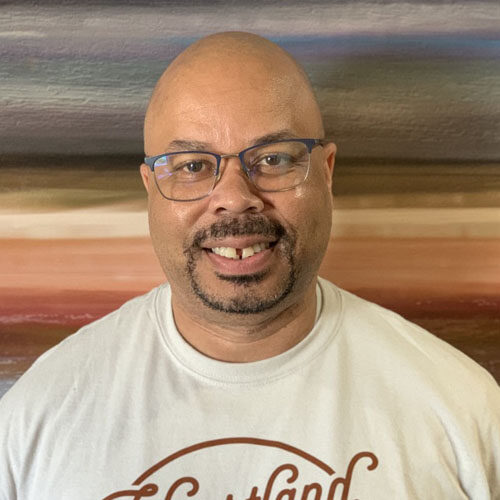 For the past 15 years, Eric has been working in the realm of social services. Eric is friendly, empathetic, and kind to everyone he meets. He always looks for a way to lift others up and focus on their great qualities, while assisting them with challenging ones. Addiction and Mental Health require a non-judgmental and supportive approach to help our clients on their road to recovery. Eric is committed to making our communities aware of all the great services Heartland has to offer and will continue to support our clients and staff in any way that he can.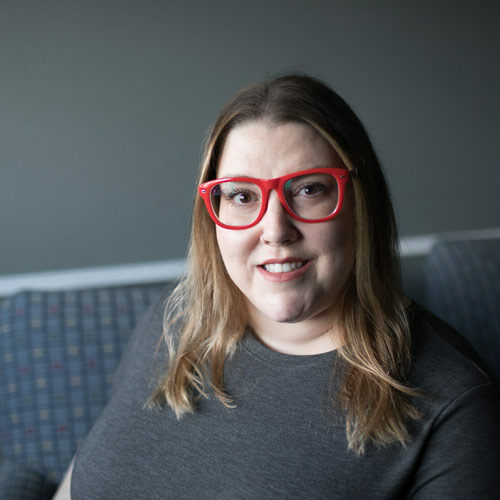 I believe a respectful, compassionate, and direct approach works best in establishing and maintaining a professional relationship between provider and patient. With a passion for mental health and recovery treatment, I truly enjoy working with my patients and empowering them to be successful on their journey of healing.
I utilize a holistic, patient-centered approach integrating most recent evidence-based interventions and treatment options, focusing on providing patients the education and resources needed to empower them to actively participate in developing and executing their individualized plan of care. I provide an open and non-judgemental space for anyone in need of mental services while taking a great interest and respect for the differences in every person which make them unique.
I am a nationally certified family nurse practitioner and received my Master of Science in Nursing in 2016. I specialize in the treatment of mental health disorders across the lifespan with several years of acute inpatient psychiatric experience, as well as outpatient psychiatric, and recovery services experience. I have experience in assessment, diagnosis and management of chronic and acute mental illness, including mood disorders, psychotic disorders, anxiety disorders, substance abuse disorders, and behavioral and mood disturbances related to neurocognitive and autism spectrum disorders.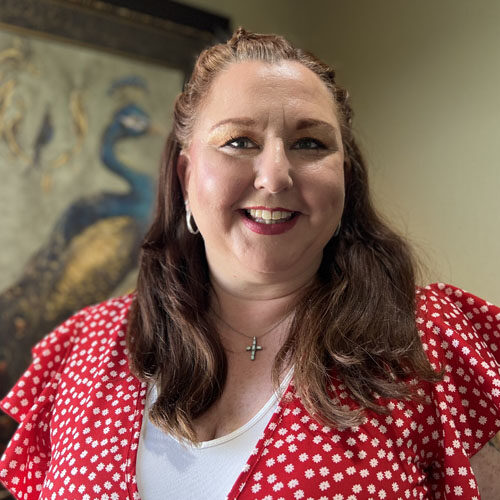 Julianna has a passion for people. She has spent the last 20 years developing client and vendor relationships. She was born and raised in Northwest Indiana and is deeply rooted in the community. She is warm and lighthearted and will share a smile with anyone she meets. For the past 5 years Julianna has managed existing clients as well as new clients, specializing in small business needs with Midwest Telecom of America in her role as Manger of Customer Success.
When she is not winning over clients, Julianna enjoys spending time with her family, dining out, gardening, attending sports events, and DIY home projects.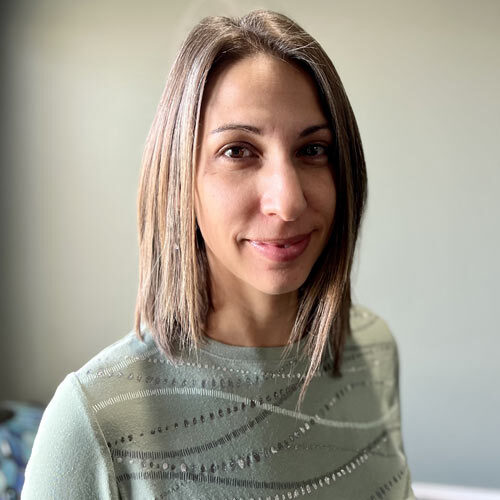 Jessica is a caring and compassionate provider who values the individuality and complexity of every person. She is ready to listen to understand your unique life goals, challenges, and desires. She is eager to offer every person that comes to Heartland the support they need to achieve their health goals and find success in behavior change. "I believe all people, if given adequate support, are capable of mental wellness. Sometimes medications can help, but they are not the whole story. Most of the work of recovery is learning to change ineffective behaviors. Working together, I am here at Heartland to join you on your journey to recovered life of wholeness.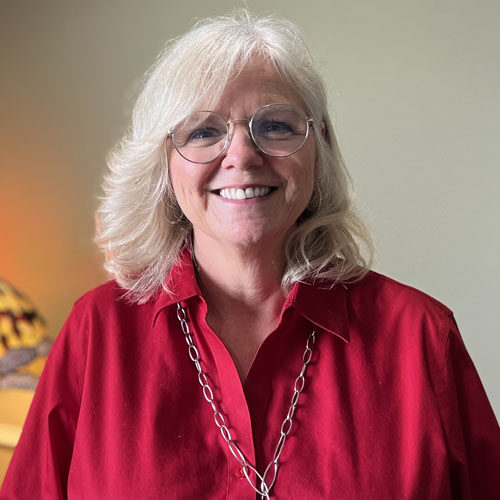 Chris knows firsthand the pain that addiction can bring to a family, having her own family affected by its devastation. She also knows the hope and joy that follows the path to recovery. "Heartland showed my family a way to heal and that recovery is possible!" So given the opportunity to be a part of that healing journey for others, was one of the easiest decisions to make. Chris' warm and understanding demeanor is one of the first you'll encounter as the Intake Coordinator here at Heartland Wellness Center. "My goal would be for folks to know they are not alone in this and that a path of recovery is available to you and your family" Chris hopes that you make the decision to call today!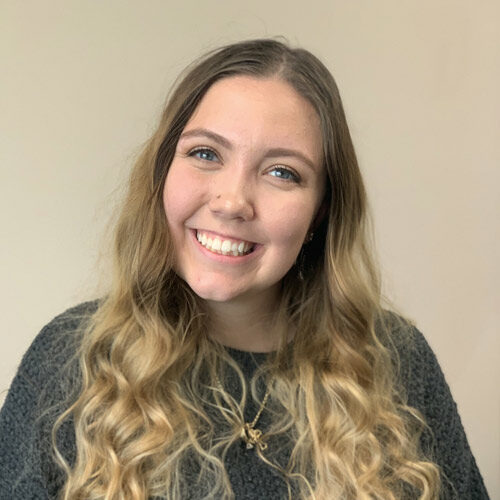 Born and raised in Hammond, IN. I excelled in school and in sports and went on to study at Indiana University. Even with this type of success, I still felt like I did not quite fit in anywhere and I always felt different compared to everyone around me. A few years ago, I found myself in a very dark place and knew if I were to get out of it, I would need help. Eventually, I surrendered to the fact that I did not have all the answers and I decided to let people help me. I let people "love me back to life" and in doing so, I found everything I was so madly searching for.
I graduated with a degree in Social Work and have focused on my recovery path all amidst a pandemic. I understand how hard life can seem. Today, I am grateful for all of my experiences because they have helped shape me into the person I am.
I am super eager to help others find their path to recovery, by sharing my experience, strength, and hope. I hope to show people that they do not have to live in the dark anymore, but instead they can live in the light. That is my biggest joy in life today and what I am most passionate about!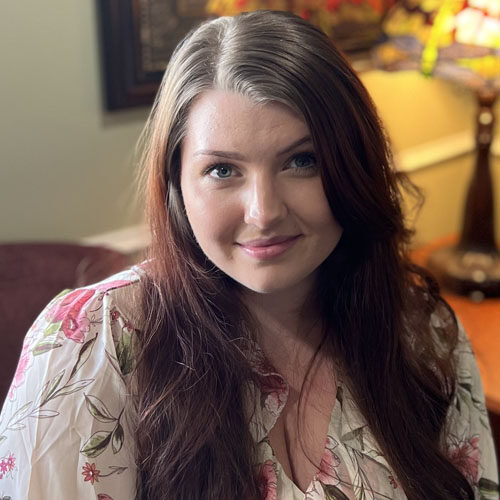 I began my recovery journey in 2019 and have since become deeply involved in the 12-step community. As I got better, I developed a strong passion for helping others. I know what it's like to feel hopeless and out of options. I'm here to tell you that no one, and I do mean no one, is truly hopeless. Given the right tools and support, anyone can make the decision to change their life. I am honored to play a small part in that journey with our clients. We do recover.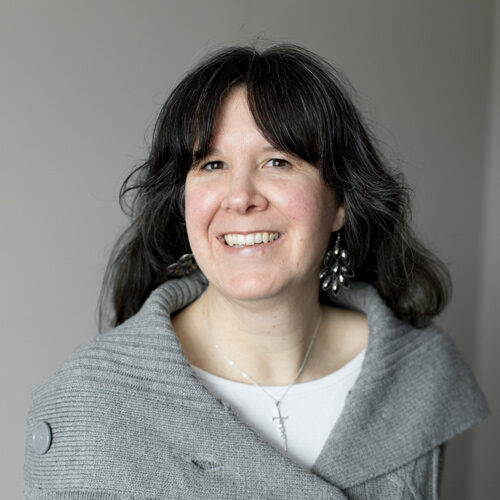 Sometimes we just need one person to tell us we can do it - one person who has gotten to know us and believes in us. Why did I choose to become a mental health professional? Because someone heard me and the perspective I had to offer; in a world where my voice did not seem to matter, I finally saw that I had value because that person said I did. What do I love most about it? The people who are scared and do it anyway.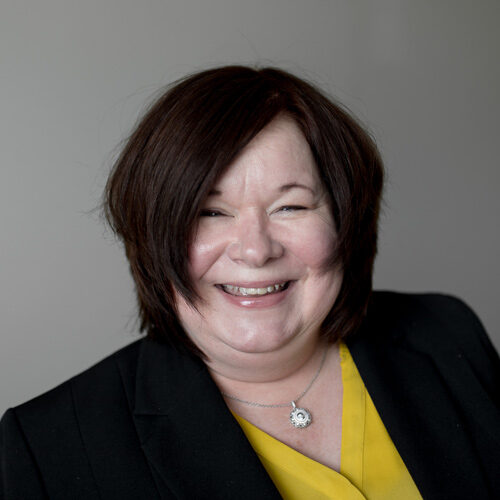 Approaching issues with compassion and humor, I enjoy helping clients problem solve and empower themselves. I use Cognitive Behavioral Therapy to help the individual understand their own motivation and improve their lives. I feel trust, kindness and respect are keys to a therapeutic alliance in helping others grow.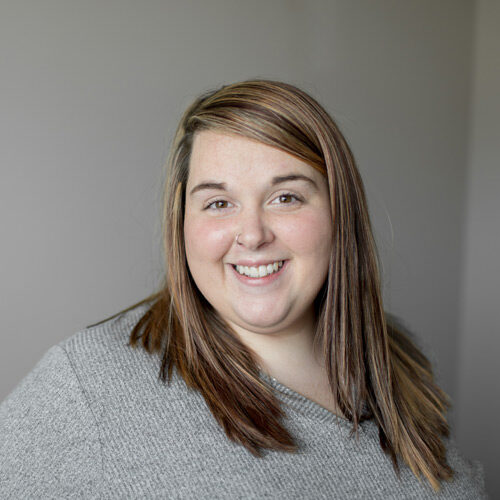 You are not alone. As a childhood trauma survivor, I understand first-hand how lonely the experience can seem. I want you to know I am here to talk to, and walk with you through recovery.
Although knowledge, skills, therapeutic interventions, and treatment modalities are a necessity for therapy, in my opinion, the key component of the therapy is the rapport and trust that is built into the therapeutic relationship.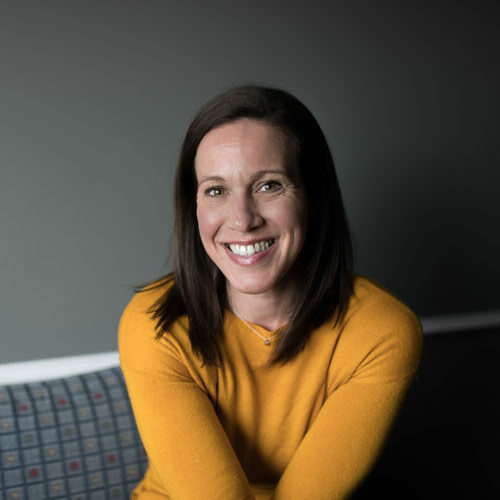 My approach is centered around helping clients connect to their authentic self, while helping clients identify their emotions then develop the skills needed to articulate underpinning triggers towards these emotions. I utilize triggers as teachers whether it be for substance misuse or emotions. Connecting to the authentic self includes: identifying personal values, setting boundaries, continually reconnecting to the client's circle of control, healthy emotional regulation and acceptance. This process is a combination of CBT (Cognitive Behavioral Therapy) and DBT (Dialectical Behavioral Therapy) components, along with Motivational Interviewing. I am a visual learner and use a lot of visual aids throughout my sessions and have found this to be a useful tool for my client's growth.
I received my bachelor's in social work from The Ohio State University and graduated with my master's from Indiana University with a concentration in metal health and addictions. At Heartland I developed and lead the self-development path for our recovery PHP, along with providing individual counseling for those who struggle with substance misuse, recovery, and codependency. I also have experience working with clients who are dealing with anxiety, depression, self-esteem issues, emotional abuse, relationship problems, and anger management in adolescents and adults.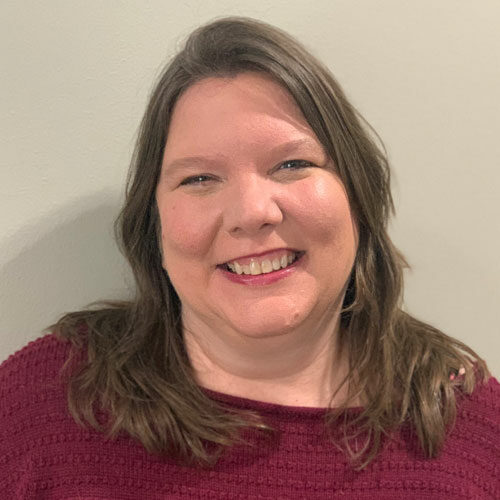 Everyone has value. Everyone deserves a chance to heal. The most profound thing I'm learning as a mental health professional is that everyone just wants a chance to be heard. I am available to help people take on some of their burdens so they don't have to carry everything alone.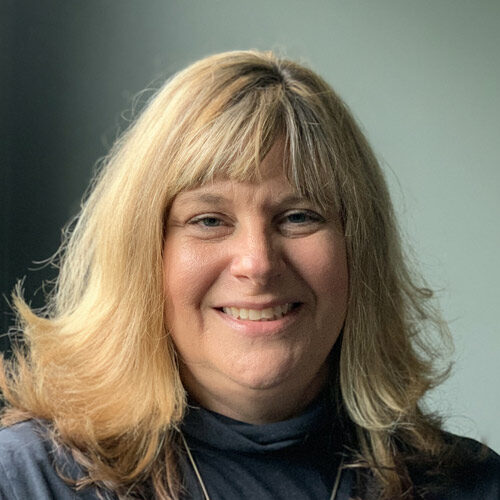 Lora's passion is helping others. She understands the importance of taking a holistic approach, focusing on all aspects of a client's life such as: trauma, anxiety, family, housing, and physical health to name a few. She understands the importance of addressing each area to escape the cycle of addiction. Interning with the Special Victims Unit inspired Lora to help clients address unhealthy relationships, which too often coincide with addiction and domestic violence.
Lora is a Licensed Social Worker having earned her MSW at Indiana University Northwest. Her work history includes substitute teaching and working in a jail re-entry program.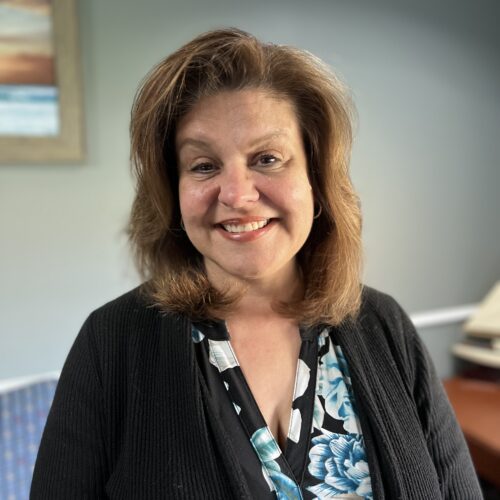 Dr. Pranger's passion is working with individuals to help resolve past trauma and understand the effects that trauma can have on one's mental, emotional, and physical health. Dr. Pranger's training includes providing behavioral health services at medical facilities that specialize in treating patients with chronic pain and chronic health conditions. Dr. Pranger's approach when working with clients is one of compassion and nonjudgment, which allows clients to safely explore areas where they are struggling with challenging emotions, thoughts, and/or behaviors. Dr. Pranger earned her master's and doctorate degrees in clinical psychology with an emphasis in primary care from Adler University in Chicago. Dr. Pranger is completing her postdoctoral fellowship at Heartland Wellness Center.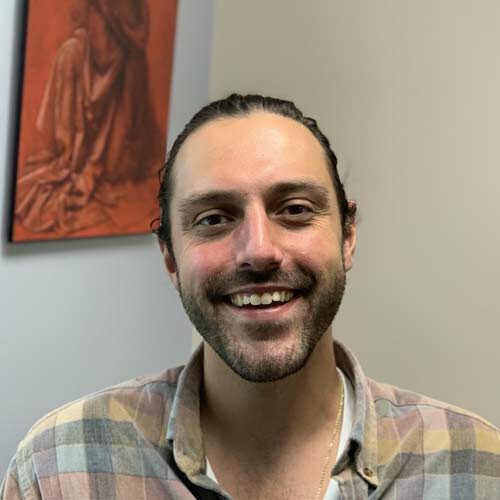 Nikola is a graduate level intern from Indiana University Northwest's Master of Social Work Program. He has always had a strong connection to his local community, volunteered time in various community development organizations, and served for AmeriCorps as an intensive youth advocate for youth on probation as a Community Service-Learning Fellow. Nikola is passionate about challenging the stigmas and stereotypes behind mental health and addictions. He wants to promote community growth and learning towards dispelling the common misconceptions that can prevent successful outcomes for individuals and families living with mental health issues or addiction. Too often, these misconceptions surrounding mental health and addiction degrade the dignity and worth of the individual living with them. His approach looks to see the individual for who they are and work from there by fostering the value of human relationships. There is power in people coming together to learn and grow, and there is no better opportunity for that growth and success than here at Heartland.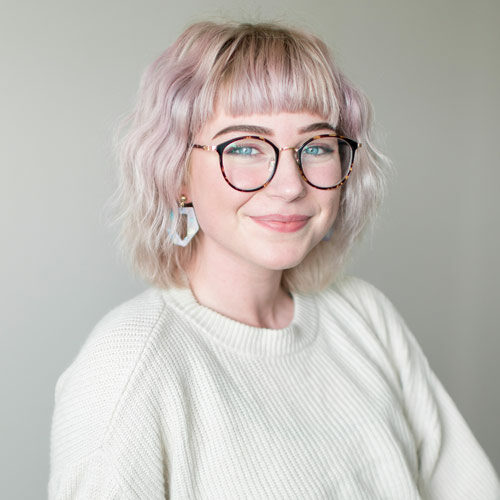 I work from a person-centered approach, meaning that I look at the person in front of me and their experiences to help find the best practices that aim towards healing and empowerment in a person's life. Some of the other approaches I integrate into this are Cognitive Behavioral Therapy (the impact thoughts have on feelings and behaviors) and Dialectical Behavioral Therapy (the impact behaviors have on thoughts and feelings). The space I hold for clients is non-judgmental and collaborative to ensure one's ability to have a say in the treatment being provided.
I often work with clients who present with concerns revolving around anxiety, depression, stress, substance use, recovery, self-esteem, identity, and/or a history of trauma. I currently see clients in an individual setting as well as within groups on the recovery side of Heartland. What I love most is being able to work with clients towards their "aha!" moments, finding clarity in the murkiness that can be everyday living.
In regard to credentials, I received my Bachelor of Psychology in 2018 from Purdue Northwest and am a 2022 graduate of Purdue Northwest's Masters in Mental Health Counseling program. I am licensed in the state of Indiana as a Licensed Mental Health Counselor Associate (LMHCA) and
recognized as a National Certified Counselor (NCC).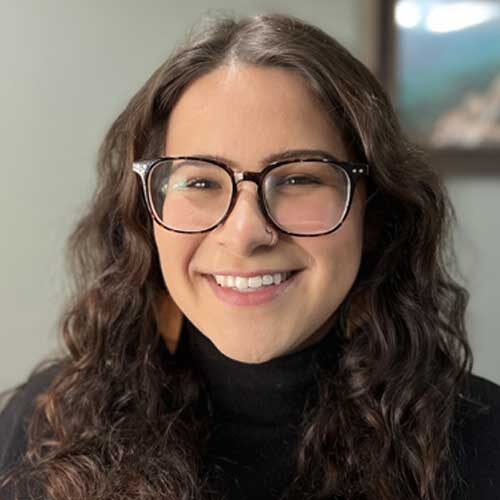 I am passionate about helping others. I believe in meeting the client where they are and building on their strengths. I utilize a client-centered approach, integrating the most up to date evidence-based practices and interventions. I specialize in trauma, anxiety, and addictions. I work with clients to find the root of their issue at hand and utilize their strengths to grow. I am passionate about breaking the stigma behind addictions, and work from a harm reduction model.
I graduated with my Masters in Social Work from Indiana University Northwest. I have completed an internship in an inpatient facility for those struggling with addictions and have also worked with individuals involved with the Department of Child Services. Through this, I have built my skill set in order to work with adults and children suffering from a wide variety of struggles.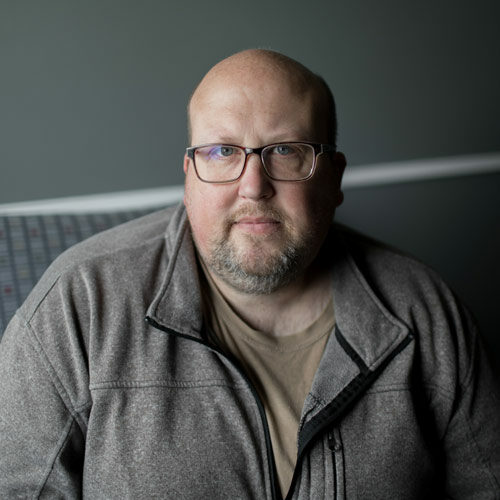 Meeting Brent is like staring through a window into what's possible. His calm demeanor and encouraging eyes help us all to see the possibilities within ourselves and to manifest them in our lives. Always ready with a kind, encouraging word, Brent is here at Heartland Wellness Center, ready to take the journey with anyone who wants to take that first step.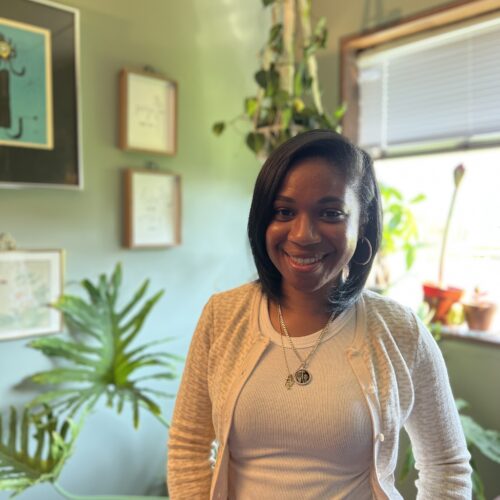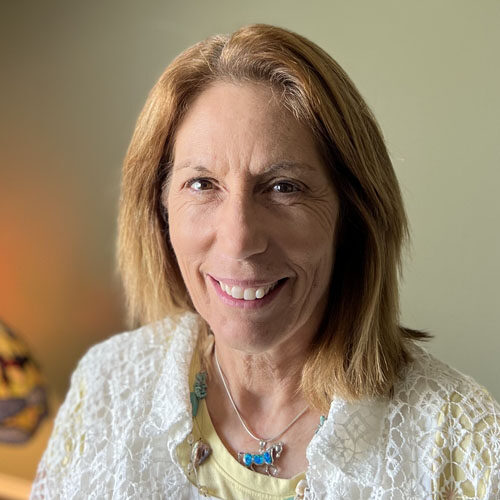 Melanie holds an LMHCA license in the state of Indiana, is EMDR trained, and holds a Master of Science degree in Education with a focus on Mental Health Counseling and an addiction's certification from Purdue University Northwest. She is currently seeking a Doctoral degree from Walden University in Counselor Education and Supervision, with a focus on trauma and crisis. She is passionate about creating a safe place for her clients to identify, explore, and reach their goals. She practices from a Cognitive Behavioral orientation and incorporates other theoretical orientations based on client needs. She enjoys working with clients of all ages, especially those who are suicide loss survivors.
LMHCA, MSEd, EMDR trained
MS Ed Purdue University Northwest
BS Purdue University Northwest
Addictions Certification Purdue University Northwest
Adults : Suicide survivors : Trauma : Grief : Depression : Substance abuse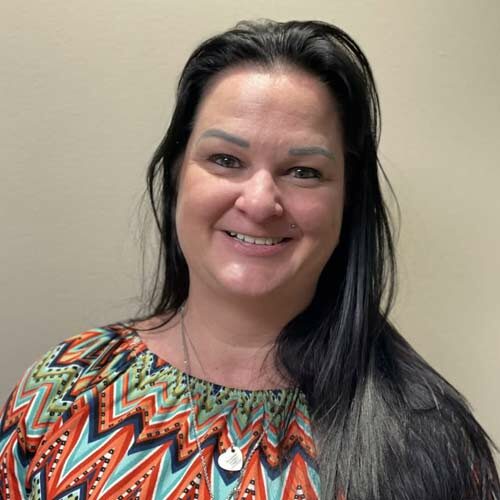 Diana was raised in Will County graduated from Romeoville High School. During and after her high school career, Diana experimented with many drugs, and through those years, Diana experienced the loss of her brother to addiction. She experienced first-hand how the disease can tear a family apart. After losing more loved ones to addiction, she decided that she wanted to help people battle their struggles with substance abuse.
After the loss of her brother, Diana started moving towards her goal of becoming a substance abuse counselor. Starting at an Intervention company in 2015, her passion for helping people grew, and she is currently working towards her CADAC 2.
Getting to see clients when they first walk in the door to the time of their completion, and how much of a positive impact Heartland had on them, is the most rewarding part of my job.
"Work like you don't need the money".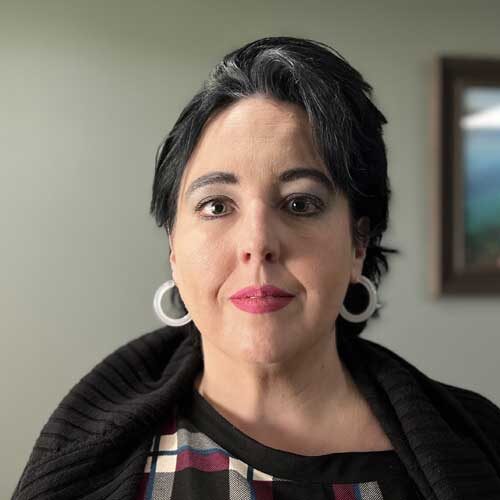 Roxane is a Client Support Liaison and a graduate with a BA in Forensic Psychology from Southern New Hampshire University. She is pursuing her Master's in Mental Health Counseling with the intention of achieving LMHC certification and is a member of Sigma Alpha Pi chapter of The National Society of Leadership and Success.
Her true passion lies in helping others struggling with addiction and mental health disorders. This passion stems from her personal life experiences and her understanding of the trauma associated with substance abuse and lack of mental health care. She suffered from addiction for two decades and found freedom when she finally admitted she could not get sober without the help of a Higher Power and the support of the sober community.
"Many of us suffer from low self-esteem, which, in turn, perpetuates the cycle of addiction. But struggling with an addiction doesn't mean we're incapable, weak, or unworthy. And it certainly doesn't mean we can't change our lives around and move past the disease that has been holding us back. We are all worthy of being happy and of living our lives to the fullest. Embrace your worth as a human being and never settle for anything less than the healthy, happy, and sober life you deserve."
Meet our friendly receptionists.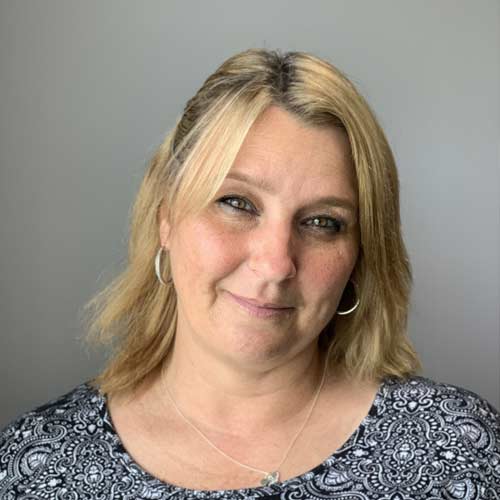 Shannon Shuter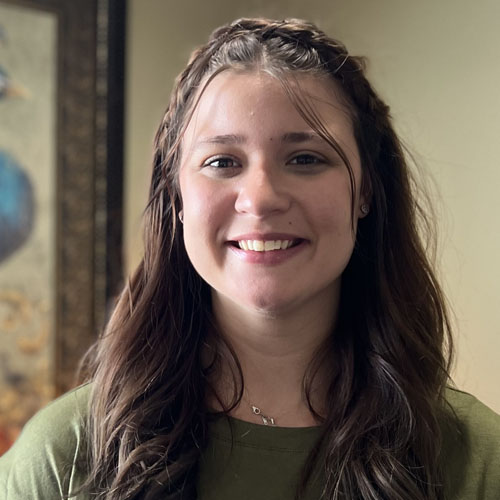 Jordan Rongstad
Chesterton Location
Our Campus.
Clean, comfortable and inviting, our campus is designed for people that require a low stress environment.
You are not alone.